Simple Pump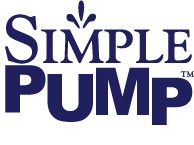 The Simple Pump Company was established in 1999.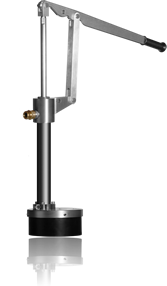 The pump design is the direct result of a joint effort between two engineers.
One of the simple pump designers is a mechanical engineer who has been involved in the design and manufacturing of large scale mechanical equipment for nearly 25 years. He owns and operates one of the machine shops that manufacture some of the pump components.
The other is a  mechanical engineer with over 25 years of experience, Gary Wittig, now owns and operates Simple Pump Company.
SIMPLE PUMP™ FOR YOUR HOME
Simple Pump™ is a hand water pump that works as a dependable backup right beside your existing submersible well pump. It fits in the smallest well casings, making acquiring it for backup a low-cost option. With the Simple Pump™ you still have access to water to drink , take showers, and flush toilets — all without electricity.  Simple Pump can deliver  up to 5 gallons per minute. And with a check valve, you can pump right into your pressurized household plumbing system.
SIMPLE PUMP™ WITH DC MOTOR EXTENSION
Buy now — or add on later as an option. Can be added in 5-10 minutes. Ideal for Solar.
When you need a water pump for larger jobs, you can convert your Simple Pump manual water pump into a powered pump. Simple Pump's 1/5 hp DC motor attachment quickly bolts on to operate reliably in any weather.
 For more information on how Simple Pump can help you give Glaser water Services a call. For a printable brochure click here.