Simple Pump – Water without Electrcity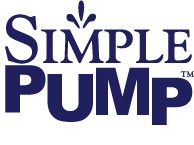 Have you ever been without water because of a power outage? If so you know how much of a pain it is. There is a simple solution for that and it's called the Simple Pump.
The
Simple Pump
uses a patent-pending pump rod design, and it can deliver up to 5 gallons of water per minute from as deep as 350 feet static water level, with an output pressure of up to 100 psi well above the normal 50 psi needed.  So you can still have clean drinking water,be able to take showers, and flush toilets — all without electricity.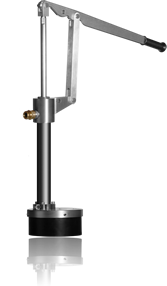 With a Standard 24-inch handle the simple pump only takes 12 pounds of force to pump 5 gallons per minute from 100 feet – and it can pump directly into a pressurized household plumbing!The Simple Pump is freeze proof with a 1/16 inch weep hole drilled at 48 inches from the top fitting which causes the water to bleed down below the frost line when it is not in use. It is even being used without any problems in Alaska where high winds and freezing temperatures can reach -30°F.The Simple Pump is crafted from aircraft-grade stainless steel and aluminum that are computer machined from billets of metal for utmost precision and because the parts fit so precisely, wear is greatly reduced. Some of the routine maintenance of the Simple Pump consists of replacing the seals in the pump cylinder and pump head. Most of the time that will need to be done between 3 and 10 years at a cost of around $25 for the parts (Time will vary with amount of use and condition of the water.)If you are looking for a motorized backup well system the Simple Pump has an optional motor that can be installed with very little effort, and can be removed if you ever need or want to go back to the hand pump. The motorized pump is idea to use with solar power to charge batteries and run the motor from the batteries.If you are interested in having a Simple Pump installed as a backup or even primary water pump or you want to learn more about the Simple Pump and it's benefits be sure to give us a call or
stop in
and see us!